Scaffold working directory by GitHub Actions workflow_dispatch event
Execute GitHub Actions Workflow manually.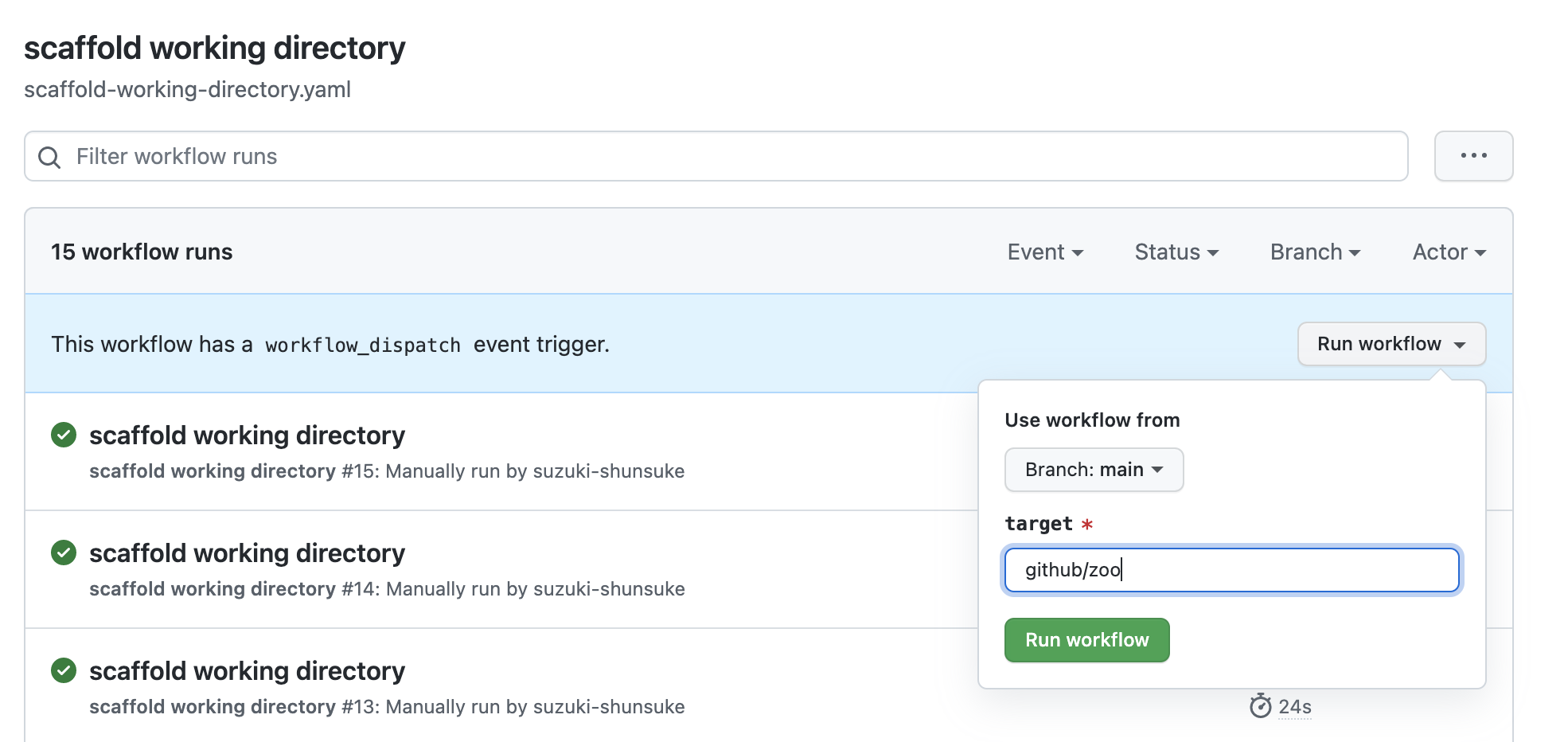 Then a pull request would be created.
Compared with executing commands at the localhost, GitHub Actions has the following merits.
GitHub Actions doesn't depend on you local environment

You don't have to install tools at local
You can avoid the trouble due to the difference of local environment
GitHub Actions log is useful for trouble shooting
💡 Skip creating pull requests​
If you don't want to create pull requests by GitHub App, please see Support skipping creating pull requests.